[SPOIL]chapitre #979 spoil
Publié : mar. avr. 28, 2020 12:28 pm
Le chapitre n'est prévu que pour le 10 mai (sortie officielle) mais on a déjà des spoils !
About King, he believes that Who's Who and Sasaki would not have come to the party in Onigashima if King himself had summoned them. It is because both of them used to be captains of other pirates and they plannned to take the position of All-Stars (大看板).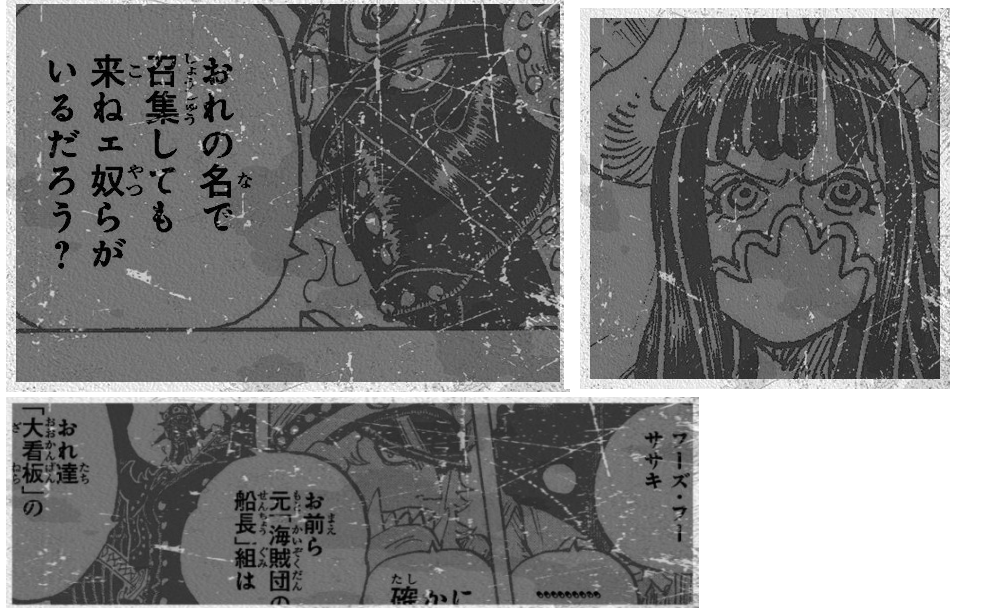 Et de ce que j'ai compris, quand tu ramène le fils de Kaidoh tu as le droit de défier les All Star pour prendre leur place.